Top 6 VITAL Questions BEFORE Buying an Autoclave
33% of Autoclave Buyers Make
THESE MISTAKES!
Get our Free eBook to find out the questions Autoclave Seller's DON'T want you to ask!
HURRY! FREE DOWNLOAD EXPIRES SOON!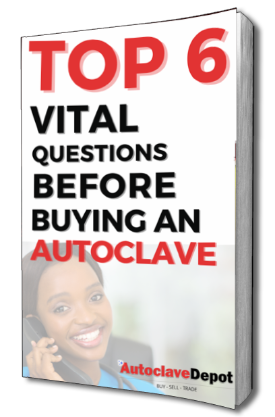 Free for a Limited Time Only!
Normally priced at $19.99!
If you are looking to buy a brand new autoclave you must read this eBook!
Purchasing an Autoclave is a big deal. It's not like your going out to buy something from the grocery store. More like you are about to purchase a car.
Autoclave sterilizers can cost thousands of dollars. Get the best autoclave buying guide there is right now!
This is why you must ask these 6 questions before purchasing an autoclave from anyone!